Netizens went abuzz as Kanye West revealed in a now-deleted tweet that he has been trying to divorce his wife, television personality Kim Kardashian.
In the said tweet, according to TMZ, he said: "I been trying to get divorced since Kim met with Meek at the Waldorf for 'prison reform.'"
"Meek is my man and was respectful ... That's my dog. Kim was out of line." Kanye added.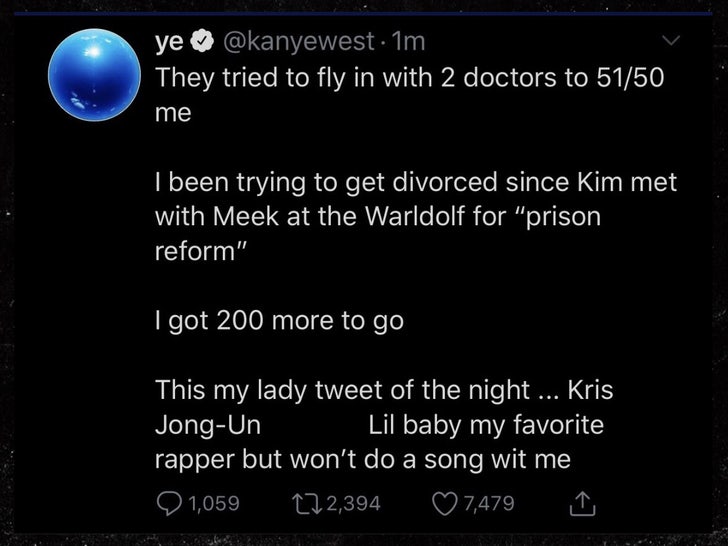 Kardashian, as of press time, has yet to react on Kanye's statement.
James Banaag
James is everywhere. He is so busy, but he never fails to make time with friends. He loves all types of music. He loves food. He loves to travel too, if time permits. James is everywhere and what he sees is what you get.
Other posts by James Banaag