Bea Alonzo exposed on Sunday that her supporters have been receiving offers to sell their accounts with huge number of followers.
"Had to post this. Woke up to these messages from my supporters. I wonder why these people would offer to buy these accounts all of a sudden? For what?" Bea said in a post on her Instagram Stories.
It was also revealed that it was not just her fans who receive such offer.
"Also heard that (different) fan groups of (different) ABS-CBN artists received the same offer today. You be the judge," she added.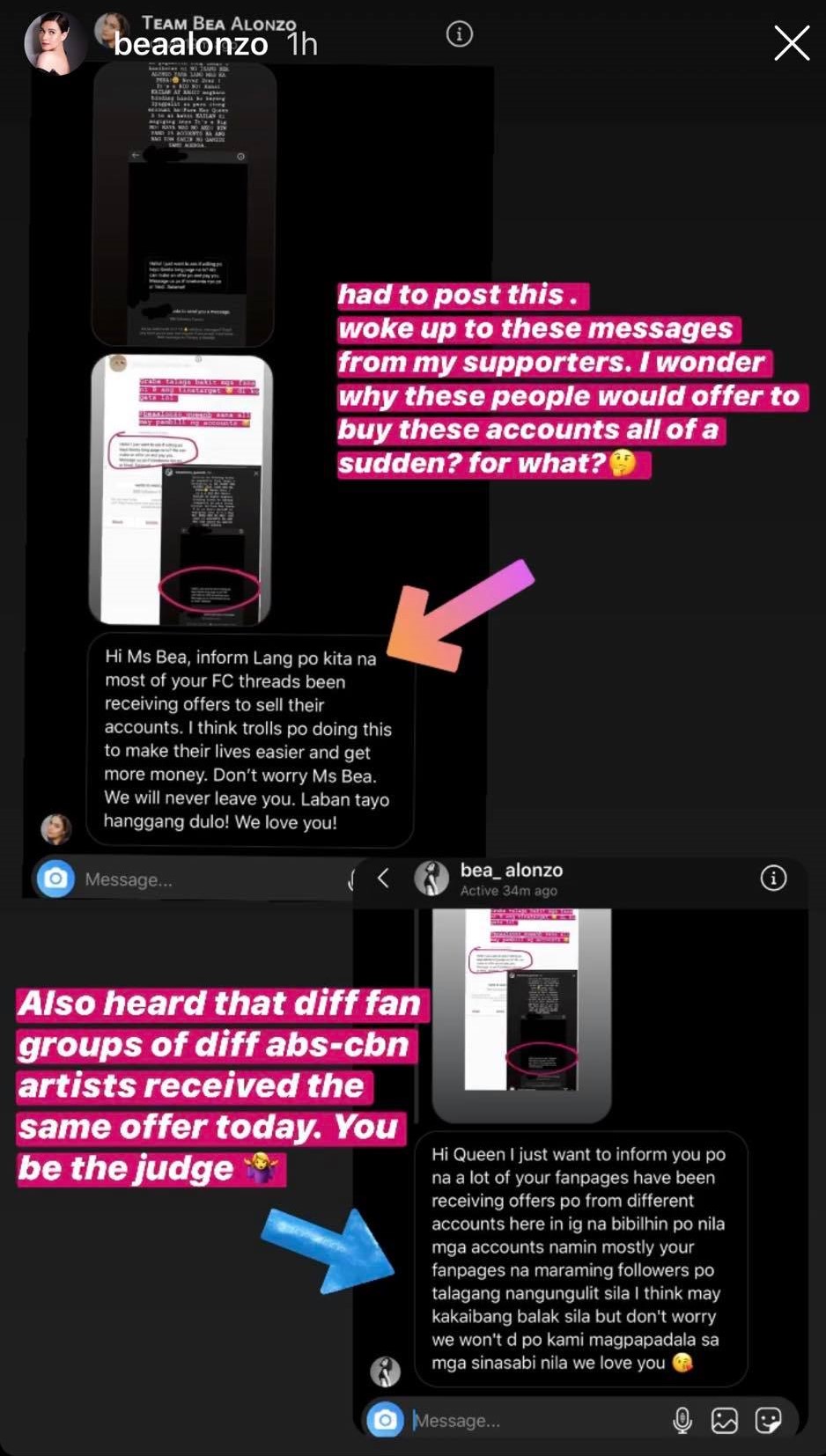 James Banaag
James is everywhere. He is so busy, but he never fails to make time with friends. He loves all types of music. He loves food. He loves to travel too, if time permits. James is everywhere and what he sees is what you get.
Other posts by James Banaag