After speaking up anew about her support for the Kapamilyas, Kapuso star Jennylyn Mercado hits back at a netizen who tried to lecture her about stating her opinion.
READ: Jennylyn Mercado defends Kapamilyas from 'cruel' people
READ: Jennylyn Mercado reminds people nothing wrong with speaking out
A certain Gloria Gerona told the actress that it's better for her to become neutral so could avoid bashing.
"At the end of the day, you're not a Kapamilya star," said Gerona.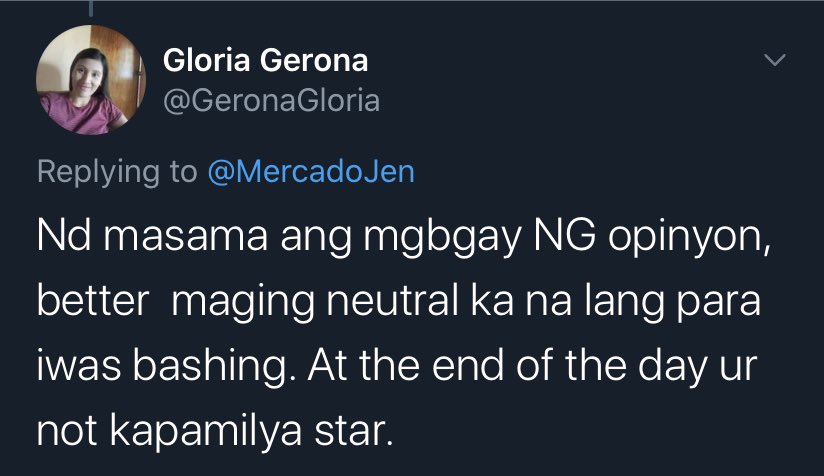 For her part, Jennylyn reiterated it's not anymore about being an ABS-CBN or GMA star.
"But I am a Filipino and that alone is enough," she said. "To be neutral or silent in times of injustice is injustice."
Jennylyn stressed, "If being 'bashed' is a small price to pay for practicing my right to freedom of speech. Then I am fine with it."
James Banaag
James is everywhere. He is so busy, but he never fails to make time with friends. He loves all types of music. He loves food. He loves to travel too, if time permits. James is everywhere and what he sees is what you get.
Other posts by James Banaag