Hit Wattpad novel 'The Four Bad Boys and Me' by Tina Lata a.k.a. Blue Maiden will soon become a digital series.
An official announcement was made by Lata on Friday, July 17 via digital talk show 'We Rise Together,' confirming her earlier tweet about the partnership with Star Cinema.
READ: Wattpad author Tina Lata partners with Star Cinema
'The Four Bad Boys and Me,' which reached 300 million reads on the same day, is the first book featured on the film outfit's 'Listen To Love' digital lovecast series. This will soon stream via Star Cinema's Facebook page and YouTube channel, and also on Spotify (as podcast).
Lata also announced the names of its lead stars such as Rise Artists Studio's Jeremiah Lisbo, Rhys Miguel and Kaori Oinuma who will portray the roles of Marky, Jeydon and Candice, respectively.
Thankful for this blessing and sobrang excited for you all to see it.

L2L ANNOUNCEMENT WithKAORHYS#L2LAnnouncement

— Rhys Miguel (@iamrhysmiguel) July 17, 2020
Maraming maraming salamat!!! Di ko na maexplain nararamdaman ko huhu <3 maraming salamat

L2L ANNOUNCEMENT WithKAORHYS#L2LAnnouncement

— Kaori Oinuma (@kaori_oinuma) July 17, 2020
OMG FINALLY ITO NA SIYA! #KaoRhysOurJeydice 💙💙💙 and #JeremiahOurMarky!!! TFBBAM SERIES SOON under Star Cinema (Listen to Love Series)

Thank you so much guys! Sobrang mahal ko kayo. Sakto rin kasi #TFBBAM300MReads na! 😍 Thank you Lord God. 🙏🏻🙏🏻🙏🏻

— Tina Lata (@tinayaneh) July 17, 2020
The reveal quickly became trending on Twitter as fans of the three artists got surprised and expressed how happy they are for their idols.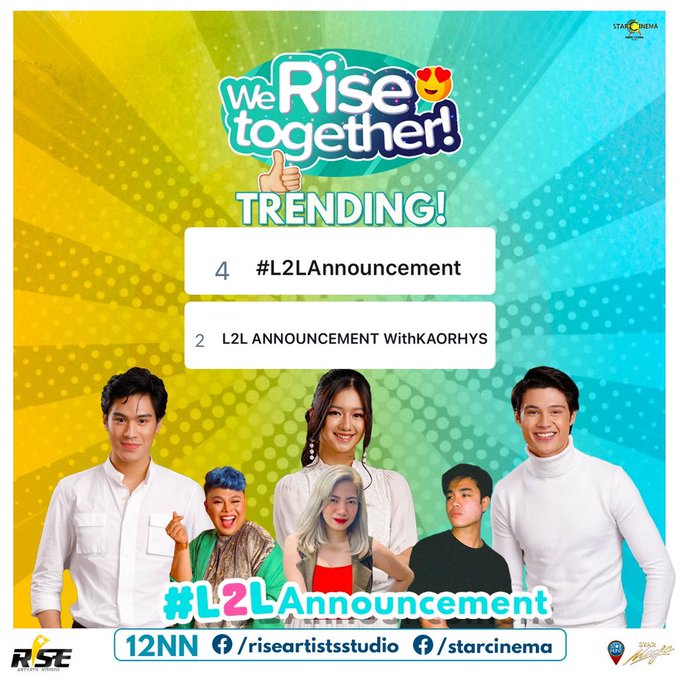 Meanwhile, according to Lata, she will reveal more names in her upcoming vlog coming out this weekend, Saturday at 6:00 p.m.
James Banaag
James is everywhere. He is so busy, but he never fails to make time with friends. He loves all types of music. He loves food. He loves to travel too, if time permits. James is everywhere and what he sees is what you get.
Other posts by James Banaag