Janella Salvador took to social media on Wednesday morning to address an issue which her personal assistant Michelle Pelongco thrown at her.
Apparently, Pelongco took to 'Raffy Tulfo in Action' to complain about Janella's alleged debt of Php3,600.00, which she described as unpaid salary for her 12 days of service to the actress.
Uploaded Tuesday night, the video has been viewed over 1.4 million times in just 11 hours.
For her part, Janella told it was not the appropriate venue for Pelongco to air her compalint.
"I really don't believe I have to defend myself because trial by media is not the appropriate venue for this," she said in statement. "If you believe in your own lies and I really violated something, sue me."
Here is her full statement which she originally posted on Twitter: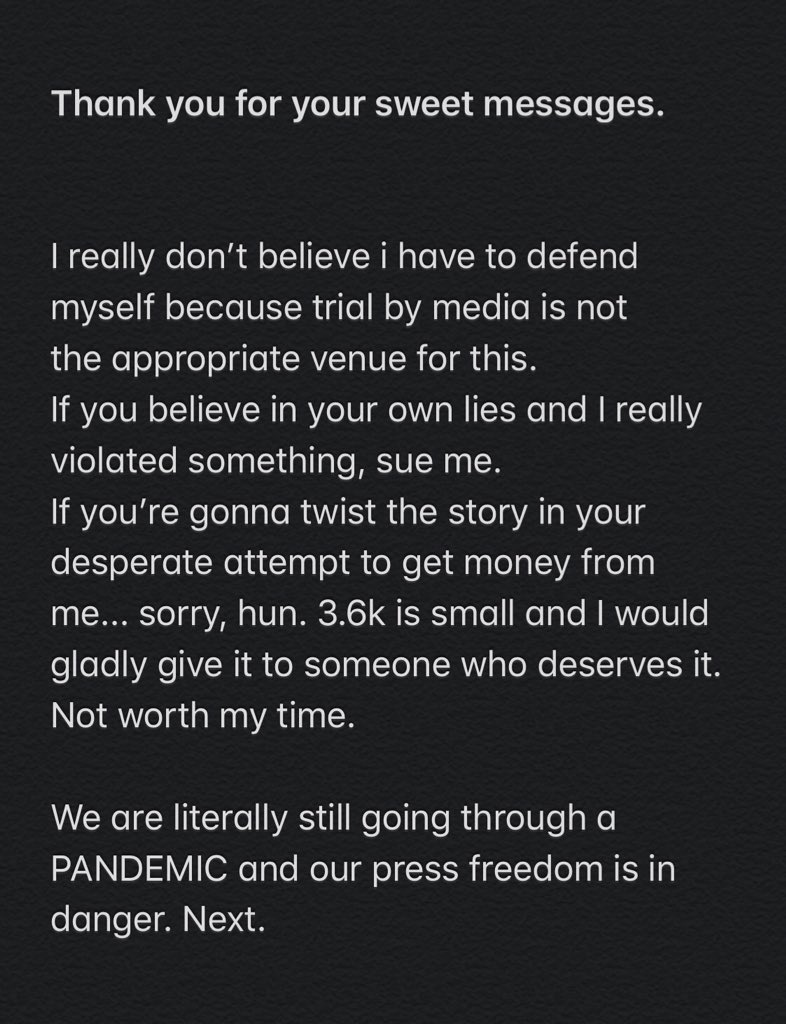 Other posts by OneMusicPH Team