When we see some of our favorite musicians, we usually think that their entire life consists primarily of practice, recording, and performance. However, these six hugely-talented artists are going to prove you wrong!
Vin, from Pinoytuner's YouTube page
Vin Dancel - Lawyer
Vin, the elder brother of Ebe, has the Beatles to thank for his current taste in music and lifestyle. Aside from being the successful vocalist of his current band Peryodiko, he also happens to be the Director for Content and Creatives for Pinoytuner (an online music portal catering to the local music scene), as well as the Project Director for Republikha (an e-learning startup). By day, he is also known as Atty. Vin Dancel.
Kate, from rmacapinlac.com
Kate Torralba - Fashion Designer
According to her website, Kate is the Philippines' answer to the pianist-singer-songwriter genre. Couple that with her pretty and colorful outfits (designed by herself, being a globally-renowned fashion designer), she is the Tori Amos, Regina Spektor, Bjørk, and Sia-hybrid of the Philippines. A Cebuana by heart, she found her success in the fashion industry, making a name for herself for over 17 years. Recently, she has taken a break from the hectic life of a fashion designer, and enjoys the more relaxed life of a world-touring pianist-singer.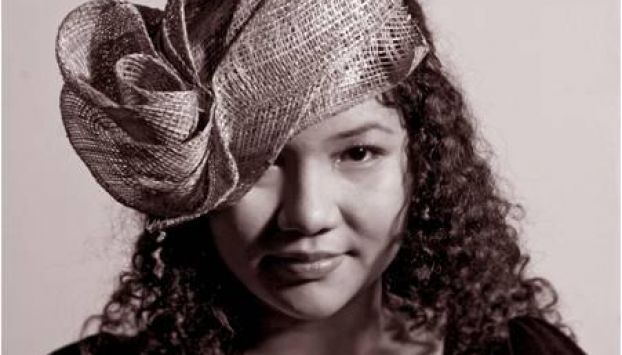 Mich, from theamazingmodels.com
Mich Dulce - Fashion Designer and Milliner (maker of hats)
Mich, whom a lot of people know as a former member of PBB, is actually a widely-famous milliner, with clients like Lady Gaga, Paris Hilton, and Paloma Faith. Mich's designs were honored at the British Council International Young Creative Entrepreneur in 2010, bagging the International Young Design Entrepreneur of the Year award for Fashion at London Fashion Week. She has been part of bands like Death by Tampon, Us-2 Evil-0, and Candyaudioline.
Pochoy Labog - Lawyer
The frontman of the hugely-popular rock group Dicta License has always been a nationalist. His songs were laced with commentaries on national issues, and his thoughts about the current state of the country. But when the group disbanded, Pochoy wanted to prove to everyone that he could just as easily conquer his role being a lawyer as much as he can being a singer. Dicta License released their first album while Pochoy was in law school, which can easily be considered a truly amazing feat, given his circumstance. Nowadays, he is a full-time lawyer, but enjoys his passion for music from time to time.
Lourd, from interaksyon.com
Lourd de Veyra - Journalist and Broadcast Personality
Lourd's popularity skyrocketed ever since he became a TV personality, offering his witty humor and unabashed opinions regarding daily issues to a national audience. He is probably more well-known as the vocalist of Radioactive Sago Project, as well as the former guitarist of Dead Ends. He has written several books, and has received numerous Palanca Awards for his contribution to Filipino literature. Lourd de Veyra's fame simply speaks for itself.
Nonoy, from entertainment.inquirer.net
Nonoy Zuniga - TV Show Host
Nonoy's career started in the 70's as a folk singer performing for several popular hotels in Manila at the time. He eventually set his sights to becoming an international performer, with sold-out shows that spanned countries like Australia, Japan, and the US. However, Nonoy was never contented with just singing folk and OPM songs his entire life, prompting his shift to TV hosting, focusing on public service and informative medical TV shows. He has proven how big his heart is even further by spearheading two companies that strived to preserve and conserve the environment through proper waste disposal and recycling.
Who among these artists are you a fan of? Were you surprised to hear about their careers? Tell us in the comments below!
Rafael Reynante
Raf rarely gets bored. However, when he does get bored, he works out his mind by dissecting the hidden and subtle meanings of songs. He enjoys philosophizing on pop songs, traveling the Metro in his hatchback, exercising constantly, and collecting leather bags.
Other posts by Rafael Reynante