UPDATED - Taylor Swift dropped a surprising announcement Thursday evening (Manila time).
She officially releases her 8th studio album, which is titled 'folklore.'
She described it as "an entire brand new album of songs I've poured all of my whims, dreams, fears, and musings into."
"Most of the things I had planned this summer didn't end up happening, but there is something I hadn't planned on that DID happen. And that thing is my 8th studio album, 'folklore,'" Taylor shared. "I wrote and recorded this music in isolation but got to collaborate with some musical heroes of mine."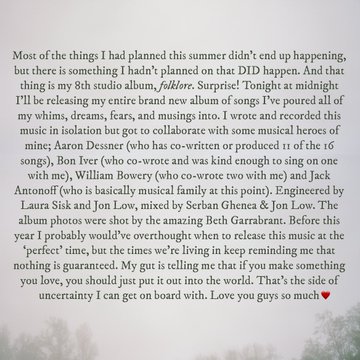 In another post, Taylor explained that "'folklore' will have 16 songs on the standard edition, but the physical deluxe editions will include a bonus track called 'the lakes.'"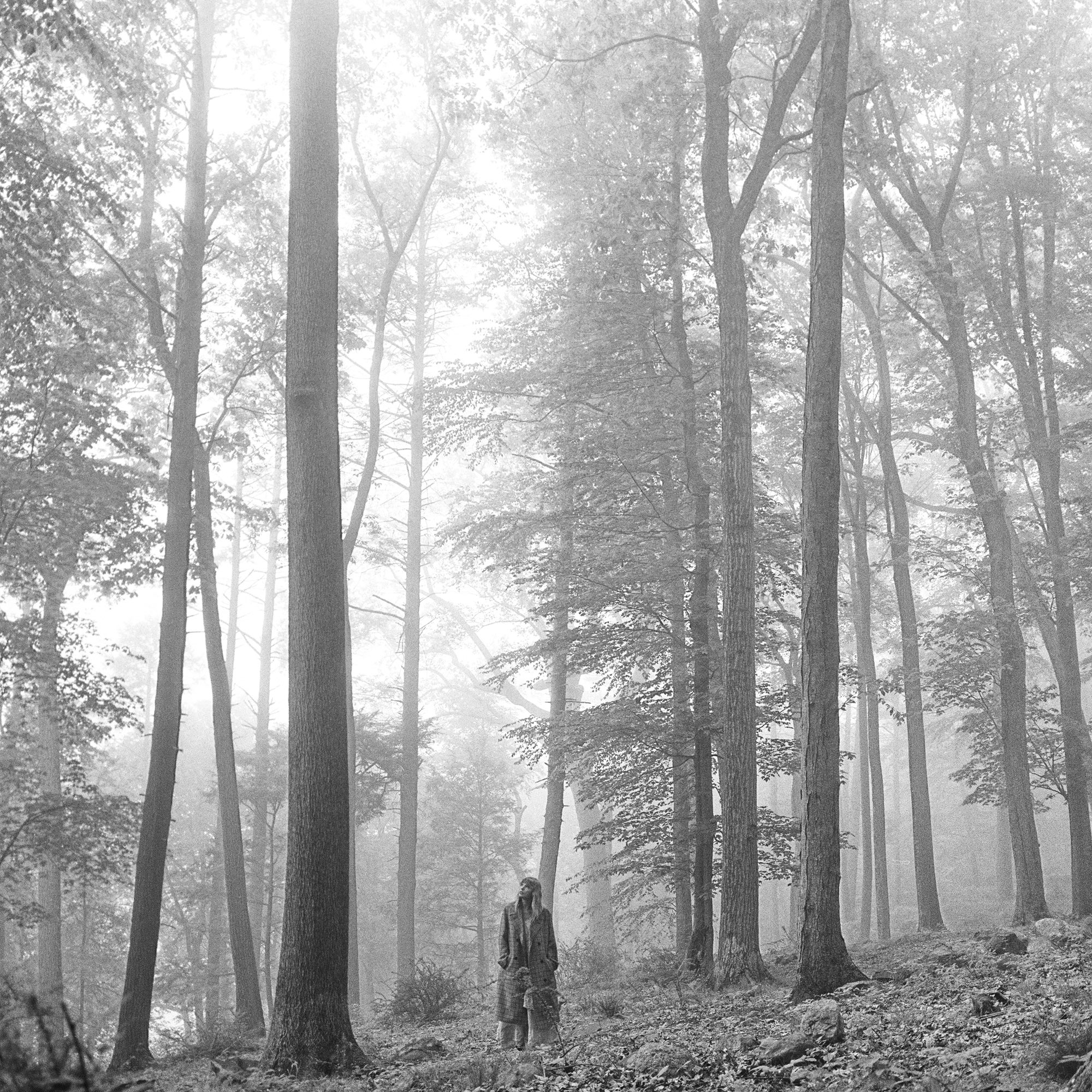 "Because this is my 8th studio album, I made 8 deluxe CD editions and 8 deluxe vinyl editions that are available for one week," she added.
Taylor also announced that the music video of "cardigan," a track from the album, will also come out along with the album.
The music video was written and directed by Taylor herself.
James Banaag
James is everywhere. He is so busy, but he never fails to make time with friends. He loves all types of music. He loves food. He loves to travel too, if time permits. James is everywhere and what he sees is what you get.
Other posts by James Banaag