Janella Salvador
Janella is probably best known for her roles as Nikki Grace Lim in Be Careful With My Heart as well as Sophie Z. Cepeda in Oh My G! Like many talented singers before, her singing prowess was initially discovered when she was still very young, and was further developed because of support from her family. She was discovered by Manny Valera and was signed onto Star Magic when she was just six years old. In recent times, she has displayed her skill not only in singing and music, but also in acting with her various bit roles in both TV and film. She has proven to be a very popular singer and entertainer, covering many classic OPM songs to generally positive feedback from her audience.
Morisette Amon
Johanne Morisette Amon was born and raised in Cebu City, and even at an early age, already showed promise in regards to her musical talent. In 2011, Morisette joined TV'5 Star Factor, and eventually finished as a runner-up. The following year, she began stretching her musical range by joining Repertory Philippines' production of Camp Rock, originally a TV film by Disney. But it wasn't until she joined The Voice Of The Philippines in 2013 that she soon came upon everybody's radar. Suddenly, her sheer talent and impressive vocal range were known all over the Philippines. She was recently awarded New Female Recording Artist of the Year by the 7th PMPC Star Awards for Music last 2015.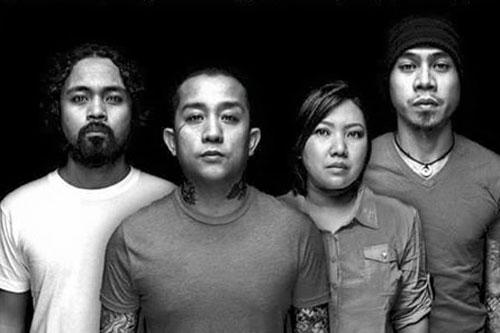 Urbandub, from the ABS-CBN News Twitter
Urbandub
When asked to think of a famous band that hails from Cebu, many of this generation would probably answer Urbandub. Though the title of "Cebuano band" does not belong to them exclusively, they were one of the first bands composed of proud Cebuanos to cross into the mainstream. With hits like "First Of Summer," "Frailty," and "A New Tattoo," they became the anthem of a generation, and continue to be for those who lived at that time. Their signature heavy riffs, airtight vocal harmonies, and somber lyrics have made them a favorite in the OPM rock scene, for rakistas both young and not-so-young-anymore.
Matteo Guidicelli
When "talented musicians from Cebu" is discussed, Matteo does not usually come to mind. But make no mistake: this young man is very much musical and talented. We've discussed his skills, both on and off the stage, in great length. Matteo is both musical and athletic, a very rare kind of individual in this day and age.
Vina Morales
Sharon Garcia Magdayao was born in Bogo City, Cebu. She grew up in a very religious family that attended church regularly and participated wholeheartedly in the mass. When Vina was nine years old, as they were singing songs in the mass, she was noticed by the local priest, Father Fritz Malinao, and was asked to sing one of his compositions for the church. This was Vina's catalyst towards realizing her singing prowess. Several years after, she moved to Manila with her family, initially signing onto Viva as a film actress, but eventually moving to become a record artist after she had earned enough fame in her time as an actress. In the OPM world, she is best known for portraying Joey Albert in MMK, even going so far as perfectly performing Albert's "Yakapin Mo Ako."
Being Cebuano is not a measure of talent, since the only measure of talent is how much you actually worked hard for what you wanted to achieve. But with all of the many musicians coming out into the mainstream, it's sometimes good to take a step back and see how these musicians' craft is affected by their culture and heritage back home. The Philippines is a diverse nation with a diverse pool of people, and diversity is very much welcome in the OPM world.
Are you fan of these awesome musicians? Where do your favorite artists hail from? Tell us in the comments below!
Other posts by OneMusicPH Team